41 Industry Experts Reveal Factors On How They Choose And Buy Diamonds For Themselves
July 18, 2014, Senior Editior
For many diamond shoppers, buying a diamond ring can be one of the most confusing and intimidating experience as a consumer. Why is that so? Well, diamonds are expensive purchases and involve careful consideration of various factors like budget, setting design and the 4Cs (just to name a few).
Almost every day, I get emails from consumers seeking help and advice on their purchase. The majority of the questions usually revolve around the 4Cs and a second opinion about their diamond choices. And then it got me thinking…
Will someone with gemological knowledge or experience in the diamond business make their buying choices differently from the general public?
The Tables Have Turned This Time
Wouldn't you like to know how the experts shopped for their diamonds? What might they do if they were in your shoes as a consumer? Would they utilize some special tools to make their selections or do they have some secret insights you didn't know about.
That's what I set out to discover.
And guess what? Some of their replies might come as a surprise to you.
Most Important Factors For a Purchase
(interview of 41 experts)
#1: Cut – 23 experts (56%)
#2: Lab Report – 12 experts (29%)
#3: Budget – 10 experts (24%)
#4: Jeweler Choice & Seeing Diamond in Person – Tied at 9 experts (22%)
#5: Carat & Color – Tied at 8 experts (20%)
Danielle Max, Editor-in-Chief – IDEX Magazine
The most important factor for me would be what the diamond looks like. Of course, bigger is better when it comes to diamonds, but the prime consideration would be its brilliance, and estimating what it would look like after being set in a piece of jewelry.
Second comes price. Buying as a professional involved in the industry means that I would use an online platform such as IDEX, which gives clear and transparent information about pricing. This transparent pricing tool would ensure that I was getting a good deal and prevent me from overpaying.
Finally, conscious buying is an incredibly important consideration – not only when buying diamonds, but when buying anything. As such, I would want to know just who I am buying from. I would want to ensure that the company I was purchasing my diamond from was a "good" company.
For example, are they AML- and KP-compliant; are they members of organizations such as the Responsible Jewellery Council and what do they do to give back to the world – for example, do they have a Corporate Social Responsibility (CSR) program in place?
Alisha Ball – Ice.com
Responsible Sourcing, a Unique Cut, a Reliable Warranty and Care Program.
Choose a Diamond from a Responsible Source – Origination, or where a diamond comes from, is by far of one of the most important aspects in selecting a diamond. I'm on the lookout for an environmentally and ethically derived rock from a business with interest and devotion to providing guaranteed traceable and humanely sourced stones.
Like many of my clients, I have concerns about environmental issues and human rights. The inhumane results from unethically sourced diamonds are on the forefront of my mind just as they are for someone purchasing a diamond. As such, popularity in recycled, manmade and origin labeled diamonds has jumped.
David Atlas, Gemologist, Appraiser – D. Atlas & Co.
As an expert in diamonds, I have an unfair advantage when it comes to shopping for a diamond. So many details which exist are part of doing the job well. I just don't have to master all of these details since it is second nature to me already.
The best advice is never rely on a diamond grading report in the USA other than GIA or AGS. All reports are NOT the same regardless of the sales person who claims they all are the same.
1. Pick an affordable budget according to your ability to pay and the needs of the relationship. Stick to the budget.
2. Establish the proper balance of weight, color, clarity and shape which fit within your budget and desires.
3. Find out all you can about the "Quality of Cut", the light return characteristics and quality parameters or diamond light behavior, so you will know better how to purchase a beautiful diamond.
Gary L. Smith, President – American Society of Appraisers
1. A "brick and mortar" establishment – that way I have someone to go back to if there is a problem. Who do you contact on the internet, and where does their diamond come from?
2. A knowledgeable sales individual – someone who could explain the differences between the varied cuts, and accurately color and clarity grade the diamond.
Don't trust the certificate accompanying the diamond to always be accurate. Double check with an accredited appraiser (ASA – MGA).
3. Make sure the store you deal with is reputable – Such as an AGS (American Gem Society) jeweler which mandates their membership subscribe to a code of ethics. There are many "Fly by Night" operations, and you don't want to taint one of the most romantic and special purchases you'll ever make by having buyer's remorse over a diamond that's misrepresented.
Melissa Spivak, Jewellery Designer – Samuel Kleinberg Jewellers
If I was shopping for a diamond, the 3 most important factors for me would be a GIA Diamond Certificate, the Cut of the diamond and thecraftsmanship of the setting. GIA is the most reputable diamond certificate that you can get, they are the laboratory that created the 4C's and when you have a GIA certified diamond, you have the peace of mind knowing that the certificate is going to match the diamond.
With all the other certificates, in most cases, something is going to be off. It's very important that the consumer understands the difference between the certificates. I always talk about the difference between certificates with my clients and make sure they understand that if they are going to price compare that they need to compare apples to apples. You can't compare a GIA certified diamonds to an EGL or Gemscan etc.
The Cut is also very important as this is what creates the sparkle and the brilliance (diamonds are supposed to sparkle after all). I educate my clients on everything there is to know about diamonds and I explain which of the C's is going to have the most impact on the beauty of the diamond.
 Eric Stevens, Owner – Stevens Diamond Jewelers
1. Cut. Although many experts may say carat, I would first choose a very well cut diamond over size. The cut is responsible for the diamond's brilliance. Many people confuse cut with shape, but the cut of a diamond refers to the mathematical proportions of a diamond. When a diamond is cut to the industry accepted standard of ideal proportions, it will emit a play of light unlike non ideal cut diamonds.
2. Color. The color or lack of color is easily visible to the naked eye. I would personally choose a colorless or near colorless diamond for a few reasons. One, the more white a diamond is the more rare it is. (excluding natural fancy color diamonds, which are very rare)
If choosing a near colorless diamond, I would prefer a diamond closer in scale to colorless. The current and most common diamond grading scale which was developed the GIA (Gemological Institute of America) almost a century ago is the one used by almost every jewelry in the world.
 Andrew Fabrikant – Fab On 5th
The three most important factors that would affect my choice are:
Budget: I would consider my budget first, as how much you can spend will determine much of the 4 c's. I would try and stay within budget, give or take 10%. A good diamond salesperson with the right knowledge will help you find the right diamond within your budget.
Seeing The Diamond In Person: There is more to a diamond than just the 4'cs and seeing the diamond in person should help you decide. Being able to see several stones next to each other is a great way to find the best diamond for you. Also, always make sure the only laboratory report you accept is from the Gemological institute of America (GIA) reports.
The Overall Best Look: You should focus on creating the best look possible for the diamond you purchase. Choosing the biggest and best colors along with the proportions of the diamond will determine what you see. During my thirty-five years in the business, I have seen many times a flawless diamond that look no different than one with inclusions so long as they are not visible.
James Allen, Co-Founder – JamesAllen.com
If I were buying a diamond ring for myself (or my fiancé, had I not already been married), the three most important factors would be Quality of Cut, theSetting, and using a solid Brand.
Cut is an easy first choice, as no matter the color, clarity, or carat weight a lifeless diamond is a bad deal at any price. A round diamond with a GIA 'excellent' or AGS 'ideal' cut grade makes life simple, but for a fancy shape (like a cushion) I would really need to see the diamond in person or in 360° video to make sure it had the right faceting and brilliance. I would also not worry so much about color and clarity, assuming of course I could confirm for myself the diamond wasn't brown and/or didn't have any visible inclusions.
I would go with the setting next, as it's going to reflect the personality of the woman wearing it. Be it simple and elegant, bold and modern, or flashy 'bling', I would want a ring that I knew she would love.
Finally, I want a brand I can trust and knows their business. I don't want to give her a box that says 'eBay', nor buy from a company that also sells lawn equipment. I want to make sure when I spend thousands of dollars on my credit card that I can sleep well knowing that my ring is perfectly made and just as importantly – if I ever have a problem there will be someone I can call 24/7 to help.
Marc Sarosi, Owner – Africa Gems
If I were a customer buying a diamond or any high value gemstone or jewelry item, my most important factors would be;
1. Vendor's policy.
If a vendor does not have at least a 30 day return policy with free return shipping, I would not trust them. If they do have a policy like that, it tells me a number of things about them.
2. Responsive to inquiries.
If a vendor responds immediately to my phone or email inquiries in a professional, courtesy and efficient manner, it tells me a number of things about them. There are so many sites out there with poor customer service.
3. Selection and prices.
Actual images of the gemstones/diamonds very important. Legit certs and guarantees. Size of inventory.
Michael Lebowitz, Director of Jewelry – White Pine Trading
With my consumer hat on, I would base my decision on 'cut'. The light performance or the scintillation of a diamond is a function of cut. It's cut that makes a diamond sparkle with the rainbow colors. When you're in a dimly lit restaurant and you notice the diamond ring sparkling on a women's hand 5 tables away…it's beautifully cut!
Second to cut, to impress my fiancé, size/carat weight does matter.
Color is equally as important as size, and while this is a top three, having the stone be clean to the naked eye is key to keep in mind when considering clarity.
Bryan Boyne, Vice President – Whiteflash
My main objective would be to get the most brilliant and fiery diamond I could get for the money I have to spend, and therefore my first priority would be cut quality and light performance. I would then determine the color and clarity combination that would give me the optimal balance of these qualities for my particular taste.
Having established these parameters I would look for the largest diamondswith these qualities that fit comfortably into my budget.
There are clearly more than three things to consider when shopping for diamonds such as laboratory certification, merchant reputation, return/buyback/upgrade benefits, etc. But those three fundamentals, in that particular order, would form the basis of my approach.
Calla Gold, Owner & Designer – Calla Gold Jewelry
Because I have seen lack luster diamonds with great diamond certs, I would say that seeing a diamond in person is very important. For the record, these diamond certs were not lying. One chosen diamond was G color, which was correct and VS2 (excellent) clarity, which was correct. However it was an unremarkable diamond. Its sparkle factor was just OK.
The client sent it back to the internet site she purchased it from and ended up choosing a a diamond from me. It was a larger G color I1 clarity diamond. It had one carbon spot on the side. We partially covered it up with a prong and it had a glittery quality superior to an SI1 diamond I also showed her. She said, "that diamond just sings to me." In her case seeing the diamonds in person and choosing her favorite was the key to her diamond choice happiness.
I also will choose color over clarity if I have to make that budgetary choice. If you have a lovely diamond color, then when you're washing dishes, getting lotion on it or otherwise living in it and getting it yucked up a bit, even if the color dims a bit due to hard water deposits, oils and dirt, it still sparkles and still has a nice color
Rajkumar, President – Fascinating Diamonds
As being the owner of a diamond firm, I believe that the 3 most significant factors that I keep note of while buying a diamond are:
• Buying From a Eminent Jeweler:
I feel that the key factor of my diamond purchase is buying from a reputed wholesaler who has established his mark for years, has ethical practices, sells GIA certified loose diamonds and should have actual pictures/image of the diamonds sold by him to validate authenticity.
• Economic Price:
The second significant factor would be the price of the diamond. The seller who quotes the most economic price from the rest would be an ideal one for me as every buyer expects to get a good deal for their purchase.
The Cut And Color of a Diamond: 
Cut is the sole factor that stimulates a diamond's brilliance, fire, and sparkle. A diamond's beauty greatly depends on cut more than any other factor. Thus, it is of utmost importance for me to buy a diamond with a superior cut. Also, I feel a diamond's color speaks volumes about this eternal stone, thus I also bear this aspect in mind while buying a diamond. There are many other factors to be taken into consideration when buying a diamond but these factors top the list.
 Mark Johnson, Owner – Serendipity Diamonds
If I was a consumer, looking to buy a diamond, or item of diamond jewellery, I would consider the following. These factors appear in order of importance.
I have included a brief explanation in each instance. An explanation of why the following factors would be most important.
Style. There will be no initial interest unless the setting / ring style captures attention. I would search online for suitable styles in the first instance. This would allow me to view many styles before looking into finer details.
Price. For most clients, the cost is important. Regardless of the diamond specifications, the basic cost has to fall within a client's budget.
Seller information. Having found a suitable style, at an affordable price, my next priority would be the seller. Who am I purchasing from? What is their reputation and existing feedback like? Many companies now collect reviews as part of their online experience.
Judith Rosby, Marketing Communications Director – Lebish & Co.
I know that if I went into a jewelry store and was searching for a diamond ring, I would want the one that is the most special and the most beautiful, since it stands for something so important in our lives. That is why I wouldchoose a fancy color diamond (think pink, yellow, black, champagne… the colors are endless!).
There is something just so magical about diamonds in color that takes your breath away and just keeps drawing you towards them. The absolute most important characteristic when it comes to these diamonds is their color, or more specifically, the strength of their color (called color intensity). The deeper the color of a diamond is, the more striking the diamond will look. In these cases, the color intensity is the most important factor, as opposed to the carat size or the cut.
However, many people prefer a more traditional look for their ring, and would therefore prefer a colorless diamond. In this case, the absolute most important factor is the diamond's cut. Depending on how a rough diamond is cut, it can significantly make up for its less ideal qualities.
---
Nathan Munn, Industry Analyst And Researcher – Polygon.net
One, that the diamond is a 
natural
, non-synthetic stone.
 Two, that the stone is certified by a reputable institution, ideally the Gemological Institute of America (GIA).
Three, that the seller of the diamond discloses any treatments or modifications that have been performed on the stone, including heat and pressure treatments.
These three factors greatly influence not only the true value of a diamond, but also the potential resale value of the stone at a later date.
---
Rob Watkins, Diamond Specialist – Hamra Jewelers
If I were buying a diamond, the three most important factors that would affect my buying decision would be the color, cut, and shape of the stone.
 The color of the diamond would play a significant part in my decision process because it is what's most noticeable to the naked eye.
Next, I would look at the cut of the diamond, which is equally as important because it shows proportion and sparkle, so a round brilliant cut would be ideal.
Finally, I would look at the shape of the diamond because it determines how noticeable the inclusions are. Personally, I would choose a princess cut simply because the inclusions would be "absorbed more" than an emerald or step cut, as a princess cut is more forgiving than the others.
Rich Goldberg, President – Safian & Rudolph Jewelers
1. The Cut – You can have an amazing D-flawless, perfect color and clarity, diamond, but if it's not a fine cut then it won't have any life and sparkle to it. Cut is all about how the diamond is faceted, proportioned and determines the light refraction and scintillation of the diamond.
2. The Shape – Shape helps to define one's personality. For example, the round brilliant cut is very classic while many consider the princess cut with four corners to be a bit more edgy and modern.
3. The Size – The size of the diamond also plays a role in reflecting one's personality. For example, a larger ring is more classic and stands out on its own while a pave ring tends to be more subtle and design oriented.
Nancy Stacy, Master Gemologist Appraiser – Jewelry Appraisal
When I shop for a diamond a look for:
1) a trustworthy seller
2) a diamond report ("Cert") from GIA, AGS or G-CAL (though I understand the differences between GIA and AGS) and;
3) at least a Very Good cut.
Beyond that, I try to get a good balance of size, color, clarity and cut based on my budget. I prefer not to have, for example, an ideal cut with a big sacrifice of color and/or clarity.
In a choice between slightly better color or slightly better clarity, I lean towards better color. And I would not go below Very Good cut for any reason. To my mind, "Good" means "Bad". I won't buy sight-unseen without a solid cash-back return policy–I always want to see the diamond before I commit to keeping it.
Stephanie Rosenlund – Jewelry Judge
If I were buying a diamond I would be most concerned with cut, not shape, but how well the stone is cut. GIA and AGS certificates both have cut grades but AGS is far more comprehensive.
Next I would look at certificate origin, AGS and GIA are by far the best and those are the only certificates I would accept.
Lastly, I would definitely want to see the diamond in person.
I hope this helps you. Please feel free to contact me if you have any other questions.
---
Arthur DeMello, Gemologist Appraiser – National Gemological Laboratory
My 3 important things would be the same things that affect my purchase of everything else.
1. Who's going to take care of any issues after the sale?
2. Am I paying a fair price in the market that I'm purchasing from?
3 .Will my purchase serve as a good investment for the future?
---
Nikolay Piryankov, CEO – Rare Pink
As a customer, I should/would be most interested in asking these three questions.
1. What is your policy on sourcing diamonds and how do you avoid conflict diamonds?
Here, as a customer, I would be interested in hearing more about what the company does over and beyond merely listing that all their diamonds are governed by the "Kimberley Process".
I would like to hear an honest response that unfortunately there is no 100% safe way of ensuring your diamond is not conflict free unless you insist on purchasing a Canadian diamond.
---
Evert P. Botha, COO – Canadian Diamond Cutters
1.) Cut first. If a diamond is cut to the highest standard – AGS Triple Zero or Ideal, it will perform, and an AGS pedigree is unquestionable.
2.) Color before clarity. A lower color stone with little or no inclusions is far more spectacular than a high color stone with loads of inclusions or impurities.
3.) Canadian provenance. Currently the only guarantee of a diamond's Canadian origin is a CanadaMark certificate.
---
Anna-Mieke Anderson, CEO – MiaDonna & Co.
1. Origin of the stone
I am very passionate about the source of any product I purchase. This goes for diamonds as well.
2. Setting Style (and metal choice)
I am very fashion forward and my style says a lot about me. So this is incredibly important.
3. Cost
Living within your means. A new couple starting their lives together do not want to start it in debt.
---
David Friedlander, President – Diamonds By Lauren
If I were shopping for a diamond ring and I was consumer I would:
1) Go online, and perform in-store research to refine what it is I want in terms of shape and color of diamond. I would try on rings if possible and leave my wallet at home. : )
2) Find a seller that specializes in or carries the type of item I want.
For example, once I've decided a two carat fancy light yellow set in micro pave is what I want, I would take particular care to research the jeweler's reputation.
I would look at things like quality of representation – and transparency in description. Consider the policies. For example, I would be wary of sellers that are not offering some sort of a money-back guarantee.
3) Place a high priority on the quality of jewelry. The manner and quality of setting can greatly affect my enjoyment of a stone. I would recommend that you find a seller who can offer both ring and setting together.
---
Nissan Perla, President – The Diamond Registry
There are many things to consider when buying a diamond, but if I have to choose the three most important things to focus on when buying a diamond, then they are the features you can relate to: the carat size, color and cut. These are what makes a diamond uniquely yours and will make you fall in love with it.
The carat size of a diamond is the most obvious characteristic of a diamond; it is something you and everybody else can easily see even at arm's length. Looking at your diamond from up close, the two features you will see are the diamond's color and cut.
The combination of the color grade together with the cut is what makes a diamond belong to you. For example, only you have that specific color cushion cut that is slightly rectangular.
---
Frank Damiani, President – Frank Damiani Jewellers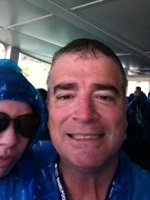 When I buy diamonds, the following goes through my mind.
 Can I make money buying this stone?
This question is the most fundamental because you have to consider:
Is this stone saleable?
Right size?
Right clarity/colour/cut combination
Right shape?
Is the price too high? Can I recoup my investment and pay my bills? Is it accurately graded? Do I like the inclusion? The location of the inclusion?
---
Robert Hensley, Senior Diamond Advisor – Diamond Helpers, Inc.
The three most important factors to consider in shopping for a diamond are:
 1 — Choosing your Jeweler
The wrong jeweler can cheat you or charge too much or make a mistake, no matter how much you learn. The right jeweler will give you a great deal, no matter how little you learn.
2 — Choosing your Laboratory
The wrong laboratory will overgrade a diamond, and give you an under-quality stone with unrecognized and unrespected paperwork. The right laboratory will grade conservatively and consistently, and give you the promised quality with highly recognized and respected paperwork.
3 — Choosing the Cut Grade
The wrong Cut Grade will decrease the light performance of a diamond more than anything else. The right Cut Grade will increase the overall beauty of a diamond, by increasing light performance in all three areas including brilliance, fire, and scintillation.
---
Perry Hannah, FGAA – All Diamonds
1) Cut factor
2) Inclusions – Are they surface reaching? GIA do not tell us this.
3) Lustre – GIA do not tell us this as well. Sometimes, a stone that fluoresces is not a bad buy if the luster is not affected.
---
Russell Shor, Senior Industry Analyst – GIA
1. Always ask for an 
independent grading report
 from GIA. This is the assurance that the diamond is the quality represented by the seller. A diamond grading report details the gemological quality of the diamond. It tells whether the stone is natural or synthetic, if it has been treated – and how, and its quality rankings in each of the 4Cs.
Verification of information contained in any GIA diamond grading report can be attained by going to Report Check, GIA's secure online database, or by accessing it directly through the GIA 4Cs app.
---
Arthur Anton, ICGA, GJG (GIA) – Anton Nash LLC
1. Seeing the diamond
2. H or better and Si1 or better
3. Stellar QUALITY of cut
---
Jonathon Ohayon, COO – Brilliance.com
As one can imagine, I get this question multiple times a day. While most customers who are shopping for a diamond have done some research, there is a lot of misinformation online (imagine that!) about what is most important. The biggest mistake we often come across with shoppers is them considering one factor, most often cut, to be vastly superior to anything else.
The analogy I often use is the following: "When you work out at the gym, do you just work out your right arm or do you try and work out each body part equally?
Having that in mind, the 3 most important factors I would look for are:
1. Size (but not Carat Size!) Customers often assume that the larger the carat size, the larger the diamond. While this may hold true when comparing a 1 carat to a 2 carat stone, it most certainly is false when comparing diamonds that are similar.
---
Brad Bass, Graduate Gemologist (GIA) – LuminaGem LLC
As a consumer, first, I would have a budget in mind; so price would be the most important factor. I would research on the internet for prices of diamonds to determine a size range.
After knowing what my budget is and finding a ballpark, I would look locally, in person, for the largest diamond that I could buy for that price.
Then, I would look at the overall appeal and make changes to my decision from there.
So, the top three are in this order: overall cost, finding local establishment I feel comfortable with and seeing in person.
---
Barbara Chambers, Jewelry Expert – Garth's Auctions Inc.
What fun to pick the three most important qualities in a diamond.
First is sparkle. Diamonds are the hardest substance on earth. They take a polish and reflect light better than any other material. Sparkle is the quality that gets the "Ohhhh, I can't take my eyes off of it" response.
Second is size. Yes, size does matter. I would not buy the one with the highest color or clarity grade. I would buy the largest diamond I am comfortable wearing with nice white color and no inclusions visible to the naked eye.
Third is style. I would buy a ring with a design that highlights the center diamond. The center stone is the star and the surrounding diamonds are there to make the star look good. Keep it classic and timeless.
Most of all, keep your diamond clean. Diamonds have a mineral property that attracts any kind of grease. Any lotion or oil attaches to the surface of a diamond. When a diamond has oil or lotion on it, it does not sparkle and sparkle is number 1.
---
Lisa Krikawa, CEO, Designer – Krikawa Jewelry Designs
There are many different factors involved in shopping for a diamond. I won't offer advice on size, shape or setting, as I consider those to be personal preferences. If I were to narrow down my three most important factors when choosing a diamond, I would settle for:
Reputable/Responsible: The diamond trade is volatile, and yes, there are still diamonds being mined in areas with conflict. A responsibly minded diamond retailer will limit their diamond sources to companies who support the Kimberly Process, in which diamond traders agree to not knowingly deal in conflict diamonds.
You can go one better and choose a retailer who is a certified member of the Responsible Jewelry Council, who performs independent audits of the members to make sure that they follow strict practices in ethics, environment, and responsibility.
---
Dan Gillen, GIA G.G. – Diamond Envy
For me, the #1 tip would be to buy a diamond that was graded at a reputable grading lab. My advice would be to ask for to see LOOSE diamonds from;
#1.GIA
#2.AGS
#3.HRD
This way you are buying the real thing, no matter how much a consumer researches on the internet, viewing a diamond for a novice is very difficult.
Secondly, I would ask to see three to four diamonds in the color, clarity, size, cut grade and shape range that fits your budget, concentrating only on the stones, i.e. wait on the setting.
Lastly, have an idea what type of setting you are looking for. Bring a photo or a link from a website and try and work with something similar.
---
Julia Lawrence, The Diamond Lining
If I am purchasing a diamond today, either as an engagement ring or a fashion piece, I would focus on the following three key considerations.
1) I would ensure that the diamond has a GIA Certification. No other cert carries a fraction of the importance that a GIA cert does. There is no substitute for this document because no other organization is as widely respected and universally accepted. I wouldn't even consider buying a diamond without one.
2) Secondly, I would always round up on size. A diamond that is 1.02 carats is worth much more than a diamond that weights 0.98 carats. When the time comes to trade in or sell the diamond (something that we specialize in at The Diamond Lining), that extra bit of weight makes your stone more valuable and easier to sell.
---
Alan Lowe, Managing Director – EGL South Africa
1) Seeing the diamond.
2) The quality of the diamond.
3) The reputation of the issuer of the certificate for the diamond.
4) The reputation of the vendor and cost.
---
Nikhil Jogia, Managing Director – Jogia Diamonds International
Personally, I would want a full analysis – IS/ASET images, photos and maybe a 360 degree video. This tells me more about the diamond than by viewing it in a jewellery stone.
Secondly, after sales service such as re-sizing would be important.
Lastly, cost is always an important factor. I wouldn't care so much about paying a few hundred dollars more or less, but the vendor would need to be competitive.
---
Idar Bergseth, Owner – Idar Bergseth Designs Inc.
Three important factors that would affect our choice when purchasing a diamond would be…
1. Seeing the diamond in person!… the ability to compare stones is vital to choosing a good, bright nice diamond. You have to see them next to one another, in person!
2. Knowledge of origin… meaning that you know where your diamond is from. It's not stolen, it's not used, it's ethically sourced etc… I want an ethically sourced stone!
3. Now that I've seen them, I would only purchase a "Forevermark" branded diamond. They look so much brighter and more spectacular than a generic stone. I don't think I could ever buy a non-Forevermark diamond again!
---
Christine Huber – ChristineHuberDesign.com
While shopping for a diamond, the most important thing to me would be being able to see it in person. Even though shopping online seems easier, I can't stand not being able to inspect something up close and in person!
I like being able to see and feel the quality of the product, which is normally evident in its details. I know there are better deals online, but if I can't get a sense of how well the product is made, I won't buy it. This is true of clothes, handbags and especially of jewelry!
Cut is the second most important factor. I know that cut affects the light return of a stone. Therefore, a better cut stone equals better light return and sparkle. All stones are cut slightly different and stone cutting is truly an art form! Just think, a cutter has to be able to transform a piece of rock into diamond! A stone cutter has to merge skill, artistry and patience together to make an incredible stone.
WOW! A Huge Thanks to Everyone Who Contributed
This is probably one of the longest posts ever made on Beyond4Cs.com! It took me more than 80 man hours of work to get in touch with the respondents and to compile the results. And just to do a recap, here are the results again:
 Most Important Factors For a Purchase
(interview of 41 experts)
#1: Cut – 23 experts (56%)
#2: Lab Report – 12 experts (29%)
#3: Budget – 10 experts (24%)
#4: Jeweler Choice & Seeing Diamond in Person – Tied at 9 experts (22%)
#5: Carat & Color – Tied at 8 experts (20%)