Teardrop Diamond Ring Styles For 2019
February 22, 2019, Alyssa Bruni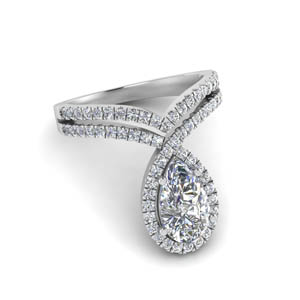 The halo style is the one that surround the center diamond, with a halo of smaller stones making the ring appear significantly bigger. These are considered to be the best match for pear shaped diamonds as it enhances the look of the unique diamond and is the most trending style amongst all the famous personalities.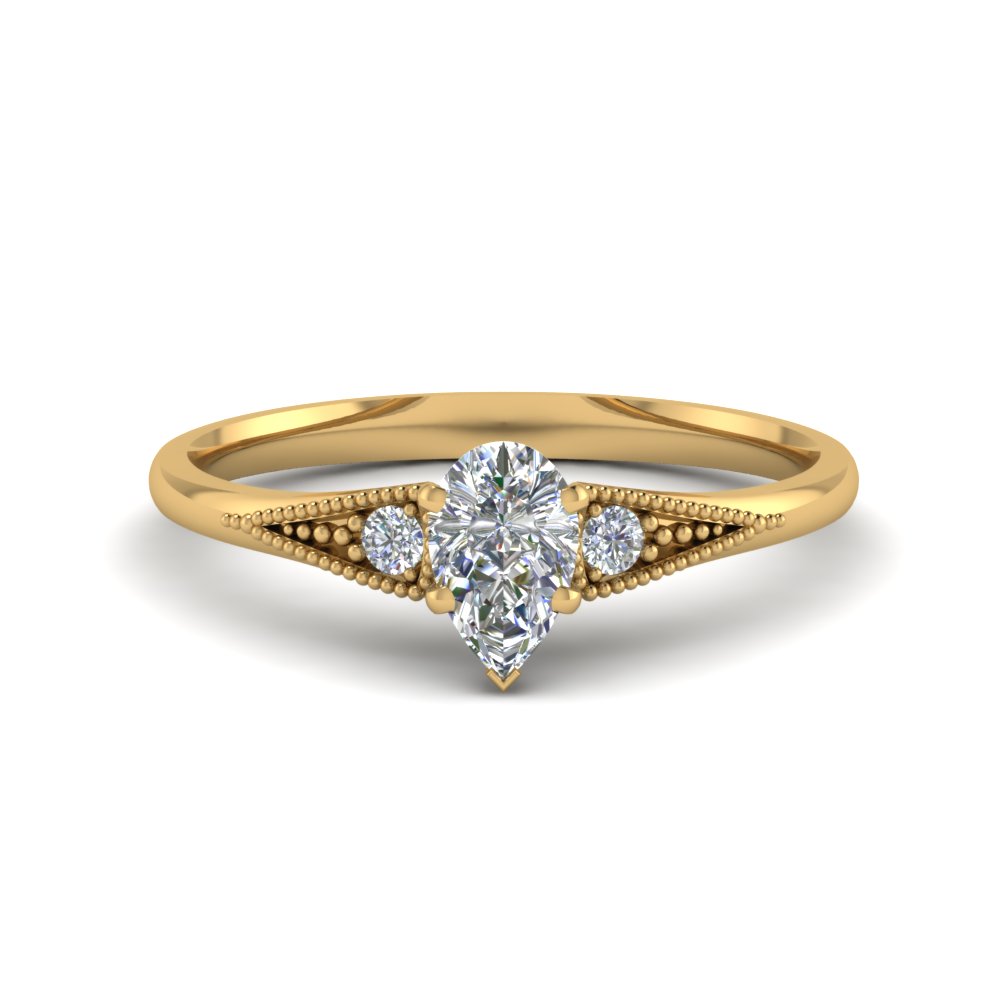 The three stone style is a classic choice preferred by most women as it accentuates the style factor of the ring and are also known as the past, present and future ring. Pear shaped side stones are the most unique yet sophisticated side stones as they add a distinctive and rare charm to the look of the ring.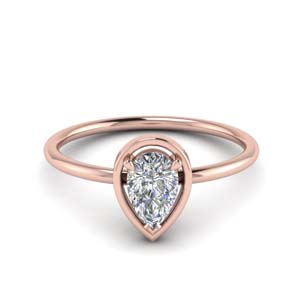 The solitaire style is an iconic yet elegant style to carry a pear cut diamond as they allow the most light to reflect resulting in added brilliance and also keep the brilliant diamond as the prime focus of the ring.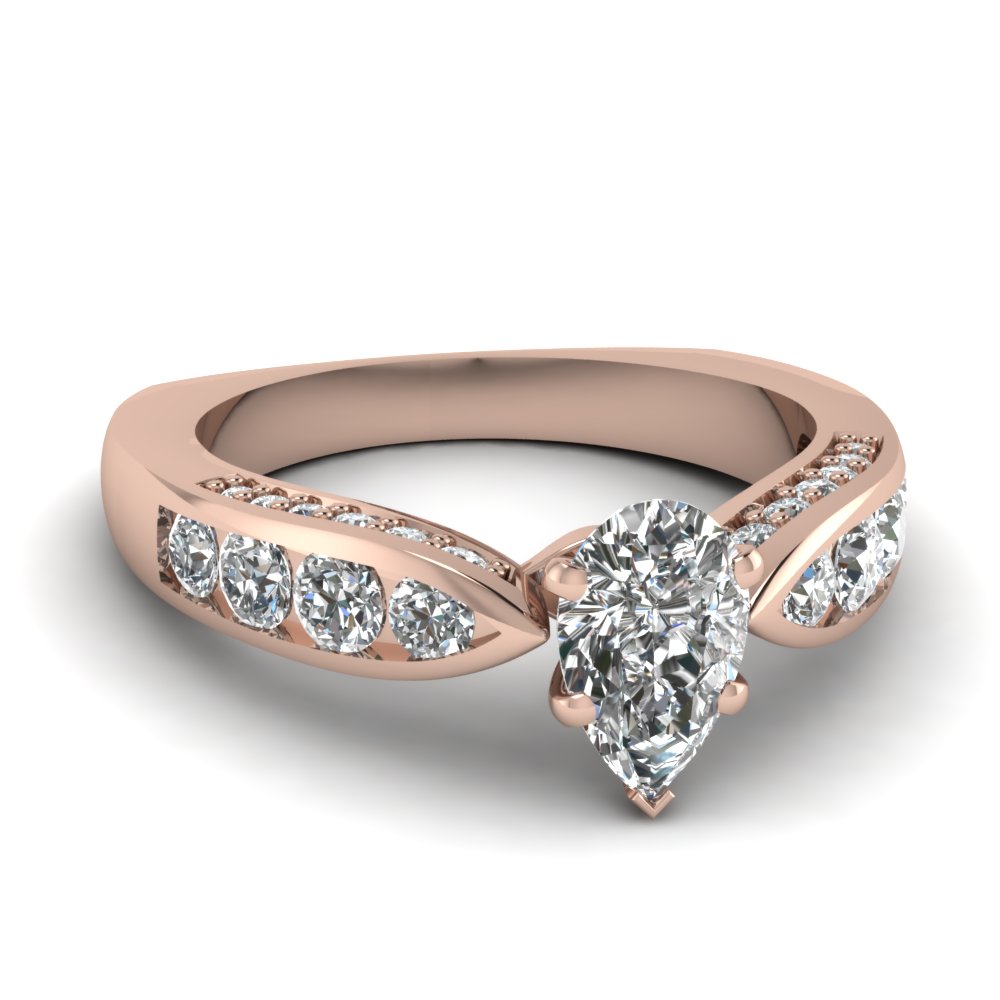 The vintage ring style signifies a timeless charm with attractive motifs and engravings. The pear shaped diamonds look extremely precious with a vintage ring style as it beautifully blends the modern style along with the vintage touch offering you a captivating look.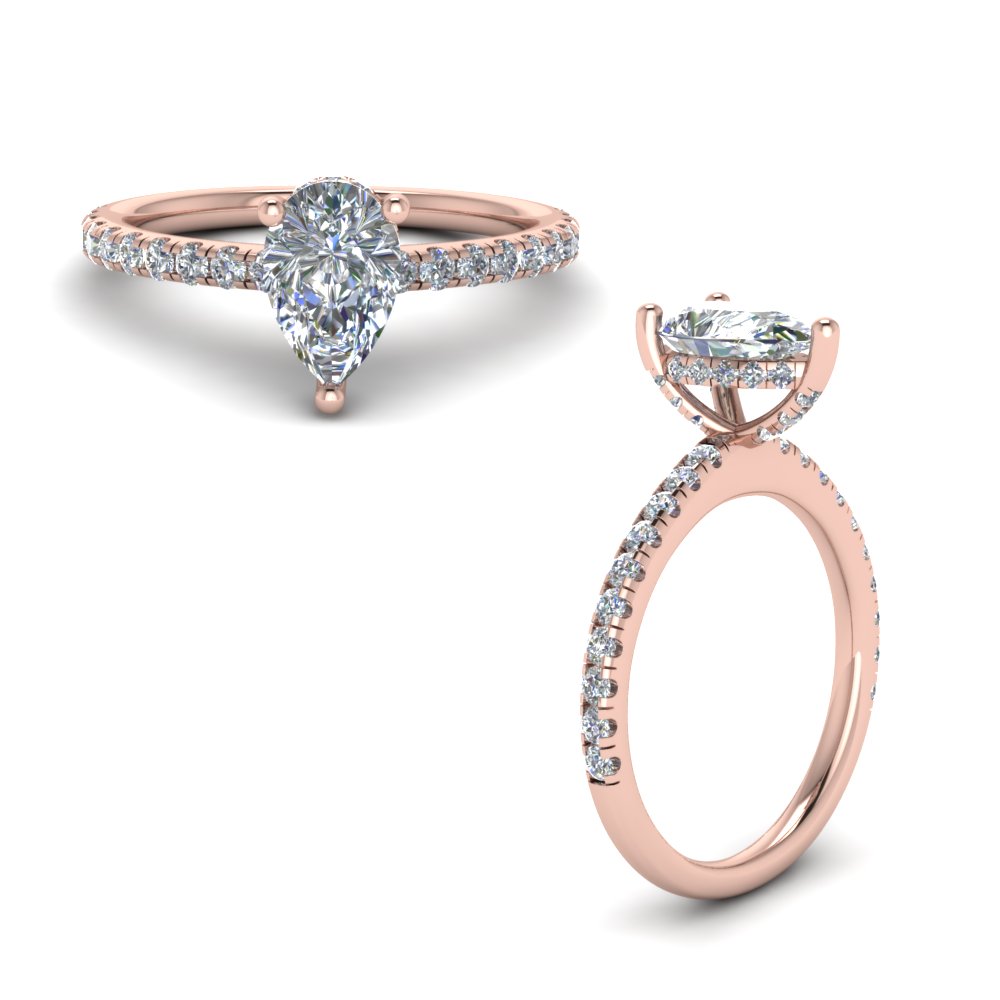 The under halo ring style is a new trend-setter displaying a halo of smaller diamonds resting beneath the center stone in a hidden setting. This is an extravagant style adding a classic edge to your look and the lovely pear shaped diamonds add a further element of style and glamour to the ring.
New Arrival