Top 10 Holiday Gifts Under $500
November 23, 2018, Alyssa Bruni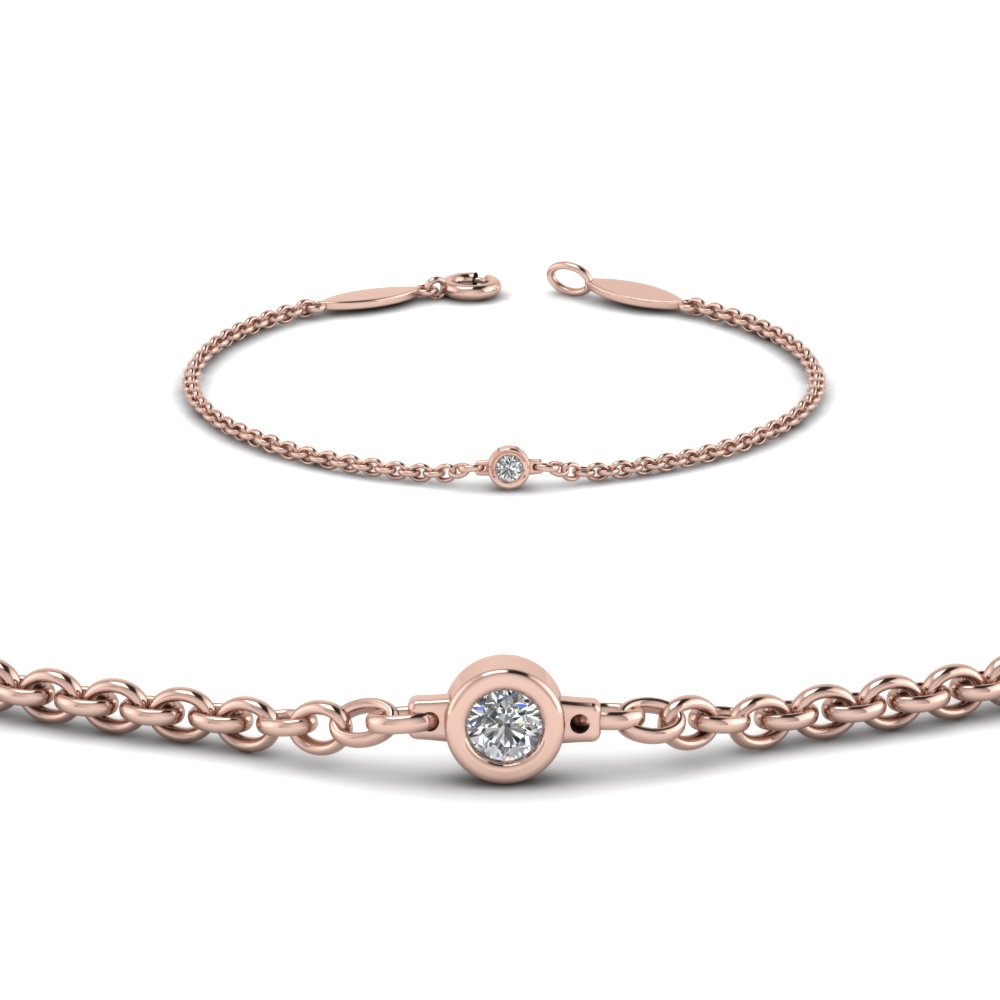 This single diamond chain bracelet flourishes charming elegance with the small beautiful round shaped stone with immaculate sparkle, studded in a classic bezel setting held in the centre of the delicate and glossy metallic chain accentuating appeal.
loading…
The Party Hostess
Is she a party hostess? Does she like to host a party and invite lots of people and be the centre of attention? Then the ideal gift for your charming lady is a black diamond open split ring. This is super cool because it embodies class and elegance as well drawing attention without trying to persuade people "look at me!".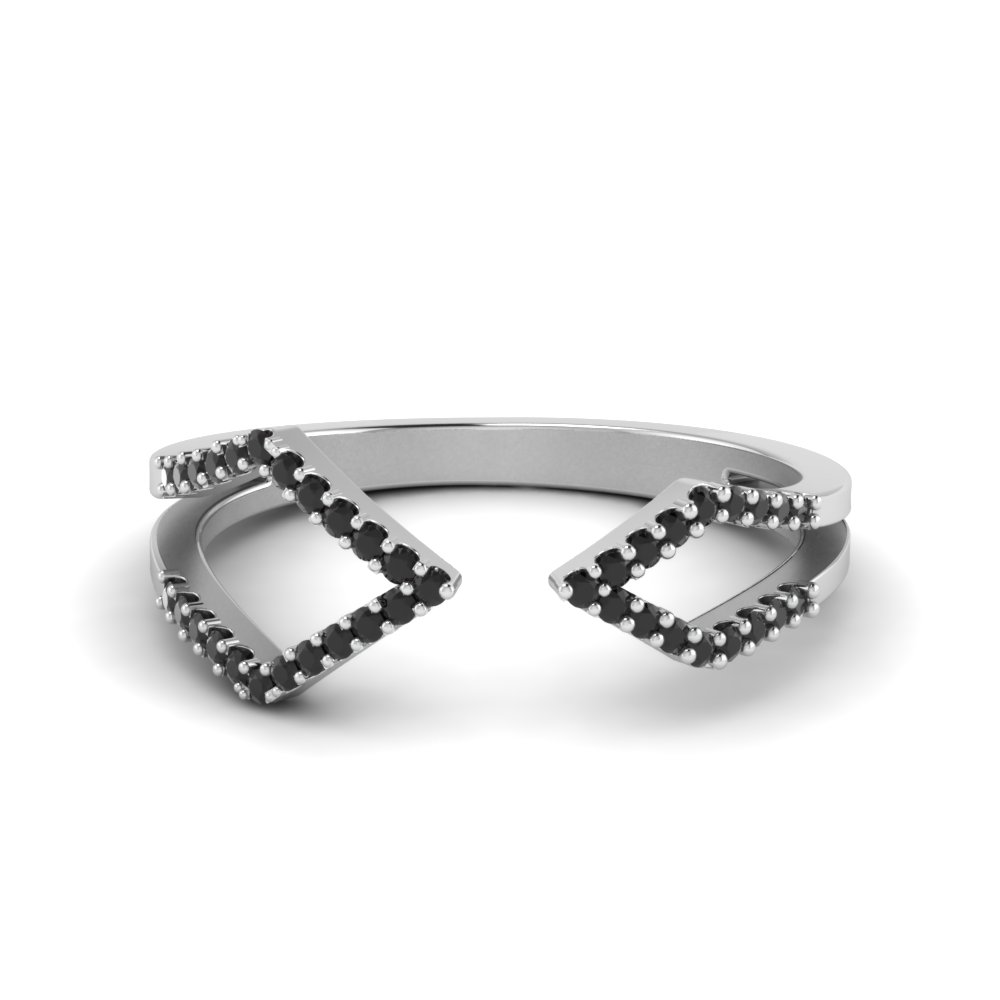 This split promise ring is augmented with stunning round cut stones arranged in a U prong setting with a beautiful split shank design, this ring is for keeps!
loading…
The Art Connoisseur
And here we are talking about the art loving sharp eyed gifted curator who knows everything about art and paintings. This kind of woman knows exactly what she likes and what she dislikes. For her, intellect and fine attention to detail is a must, you can't argue with her. She is an art connoisseur after all! When choosing something for your superior girlfriend try going for something which has a meaning as well as gentle warmth about it.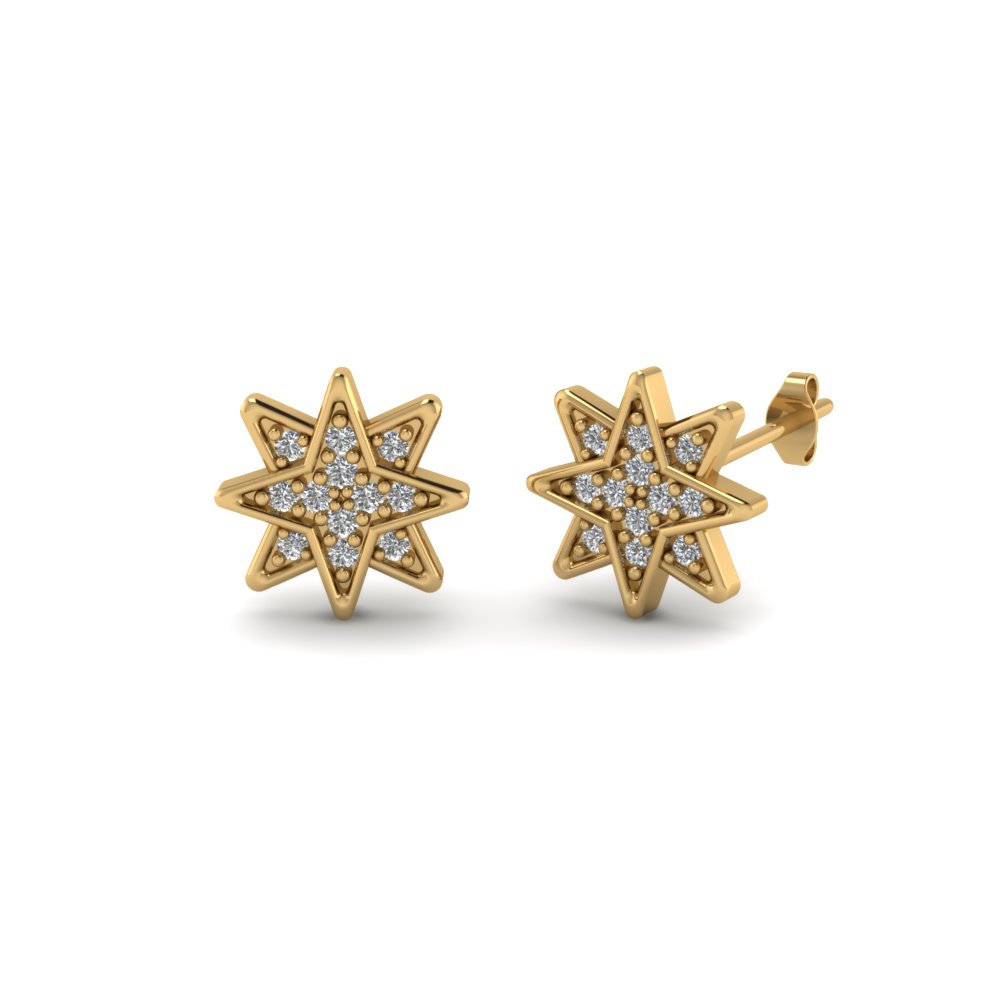 The star studded diamond cluster diamond earrings are perfect for her as they are a reflection of Van Gogh's 'Starry night' painting. She will love you for your depth and keen eye to recognize her taste.
loading…
The Nature Lover
And here it is the nature lover, the girl who is almost so in love with nature she forgets that she even likes anything other than birds and trees and greenery. Isn't it bizarre to think that the woman you are in love with loves what nature offers to her more than you! Well think not because she will love you further once you give to her this extraordinary red ruby leaf promise ring! The leaf promise ring holds delicate charm and elegance with an intricate petal design with small sparkly round shaped diamonds in a bezel setting. Surprise her with this incredible leaf ring!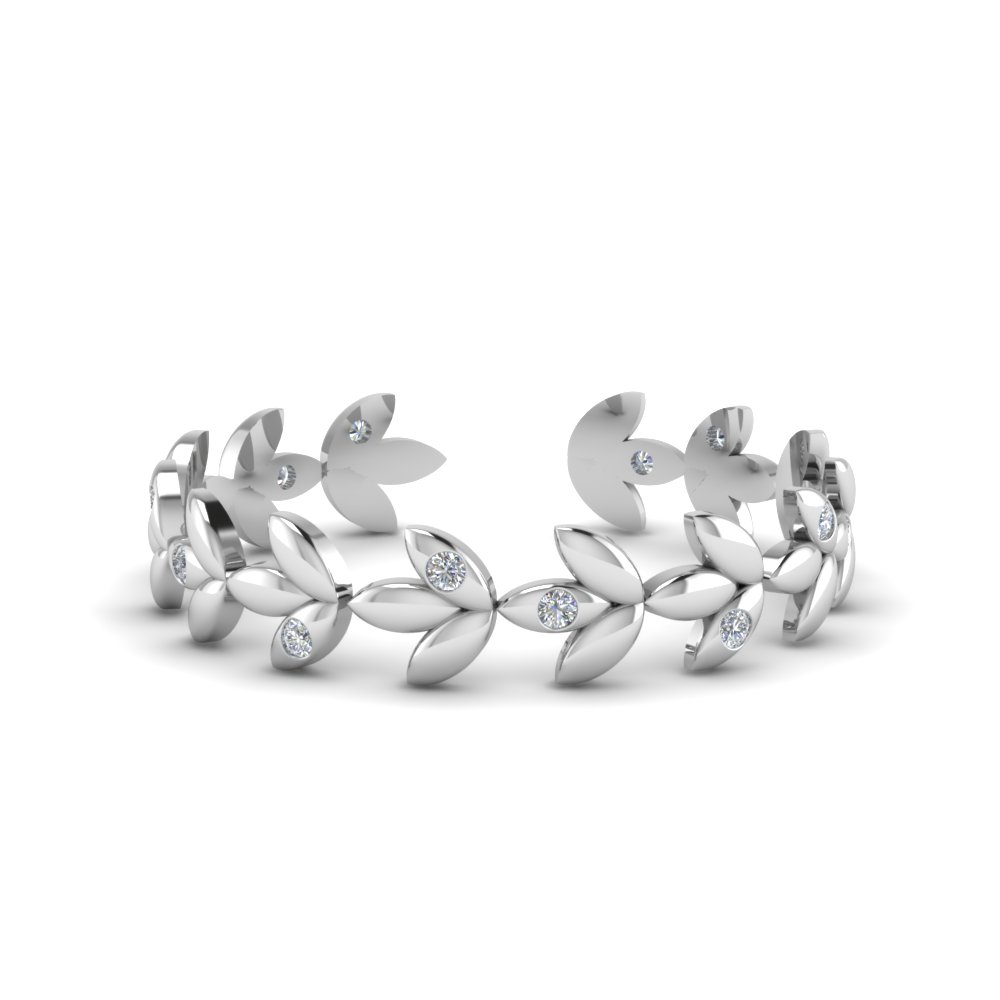 The Leaf Promise Ring holds delicate charm and elegance with an intricate petal design which embellishes small sparkling round shaped diamonds aligned in a classic bezel setting which signifies the beauty of nature.
loading…
The Minimalist
So the minimalist girlfriend likes to wear jewelry that is light and elegant, almost like she is wearing nothing at all. She also is a person who uses minimalism to help her feel free! So the ideal piece of jewelry would be to buy something durable as well as comfortable as you know she probably isn't going to be succumbing to consumerism for a while. The twisted rope wedding band is a band than also be given as a wedding ring or even just a present. This band is ideal for the minimalist because she can wear it all the time and it will last her a long time.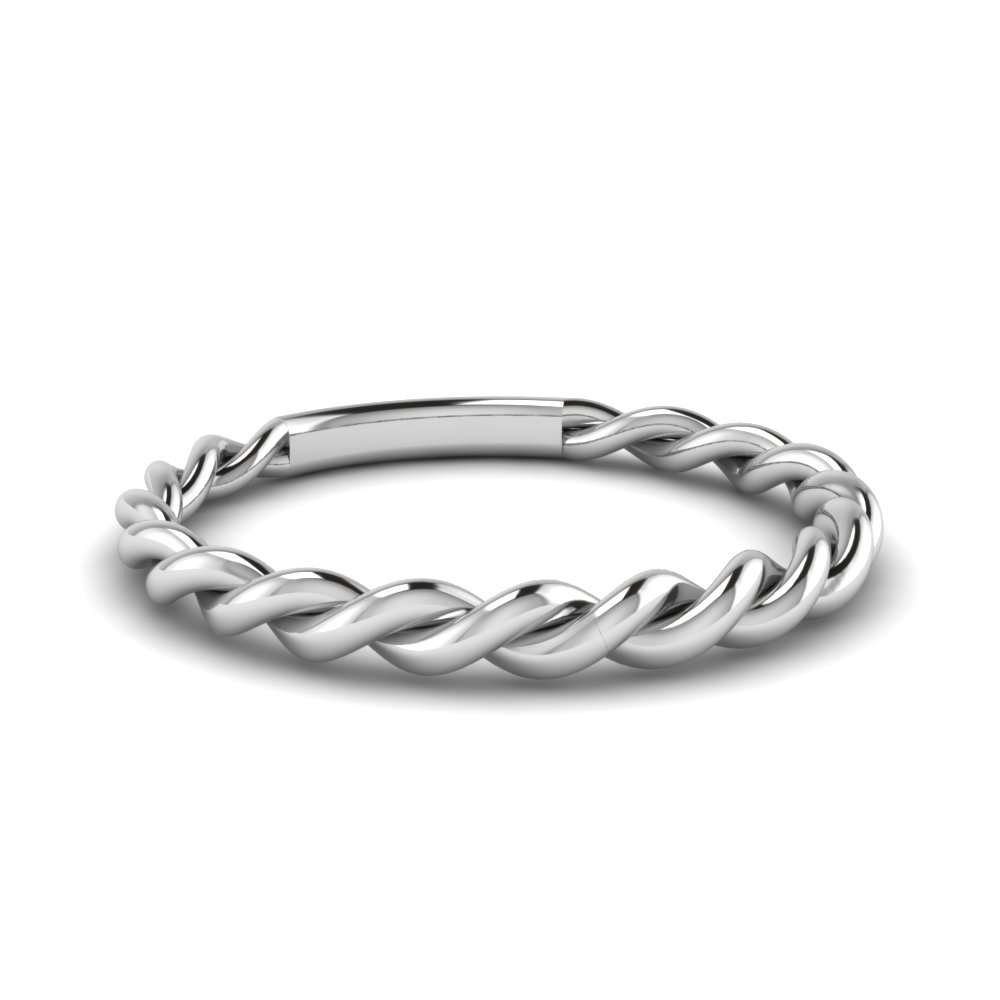 This Twisted Rope Wedding Band enthralls you with its charming appeal of the delicate metal with a glossy texture elegantly twisted in a magnificent rope design offering added sophistication and flair to your appearance.
loading…
The Vintage Lover
The girl who likes thrift stores and vintage shops, vintage shoes and vintage exhibitions etc this is the girl who cherishes ancient and historical pieces which evoke knowledge as well as looks charming and classy. The best present for this girl would be something like the 14k gold knot stud earrings for women. Worn by traditional English women as well as queen Elizabeth of England these stunning earrings are a vintage lover's sensation.
This Gold Stud Earring crafted in 14k white gold in love knot style makes beautiful gift for a lovely lady, it is exclusively designed by Fascinating Diamonds.
loading…
The Hipster
Now this kind of girl is a person who follows the latest trends and fashions, especially those regarded as being outside the cultural mainstream. This girl loves to be the centre of attention and has to express herself through her aesthetic sense of fashion. Something ideal for her would be the long chain diamond drop earrings because they are very art deco and hipster. The long chain diamond drop earring features round cut diamonds with a touch of creativity, where there is a gold triangle at the bottom of the design to look fancy and hip.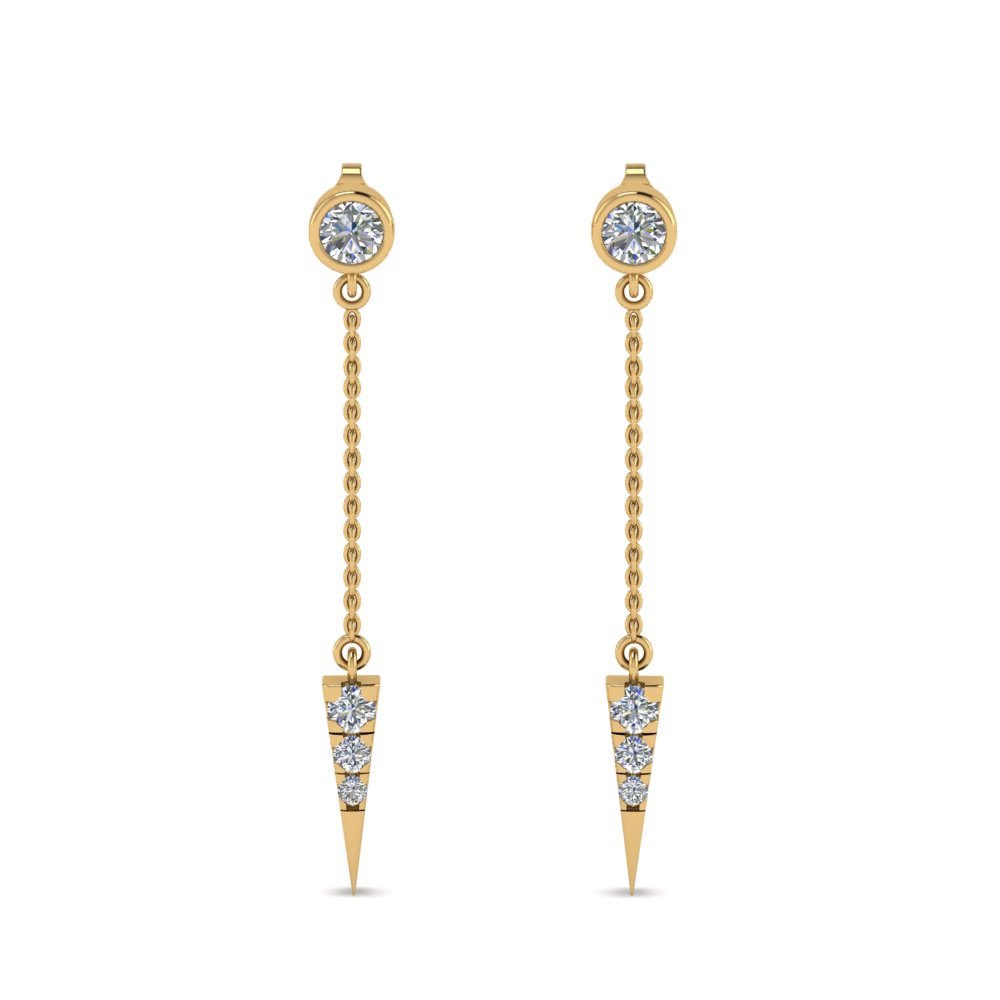 The Long Chain Drop Earring Gift For Her looks marvelous with the classy round cut diamond studded in a bezel featuring a drop pattern with a polished metallic chain holding gorgeous round cut diamonds in a stunning design for a splendid and imposing appeal.
loading…
Your Sister
So it's time for sissy who drives you bonkers but you can't bear to lose the sight of her because you just love her to bits. The best present for your sister under $500 on Fascinating Diamonds would be one of our top favorites, the 3 princess cut diamond pendant necklace. This is both elegant and charming and ideal for a gift to give a loved person in your life. The 3 princess cut diamond pendant necklace reveals brilliance and fire because of its phenomenal cut, this three stone diamond pendant is beautiful and one to definitely add to the jewelry box collection.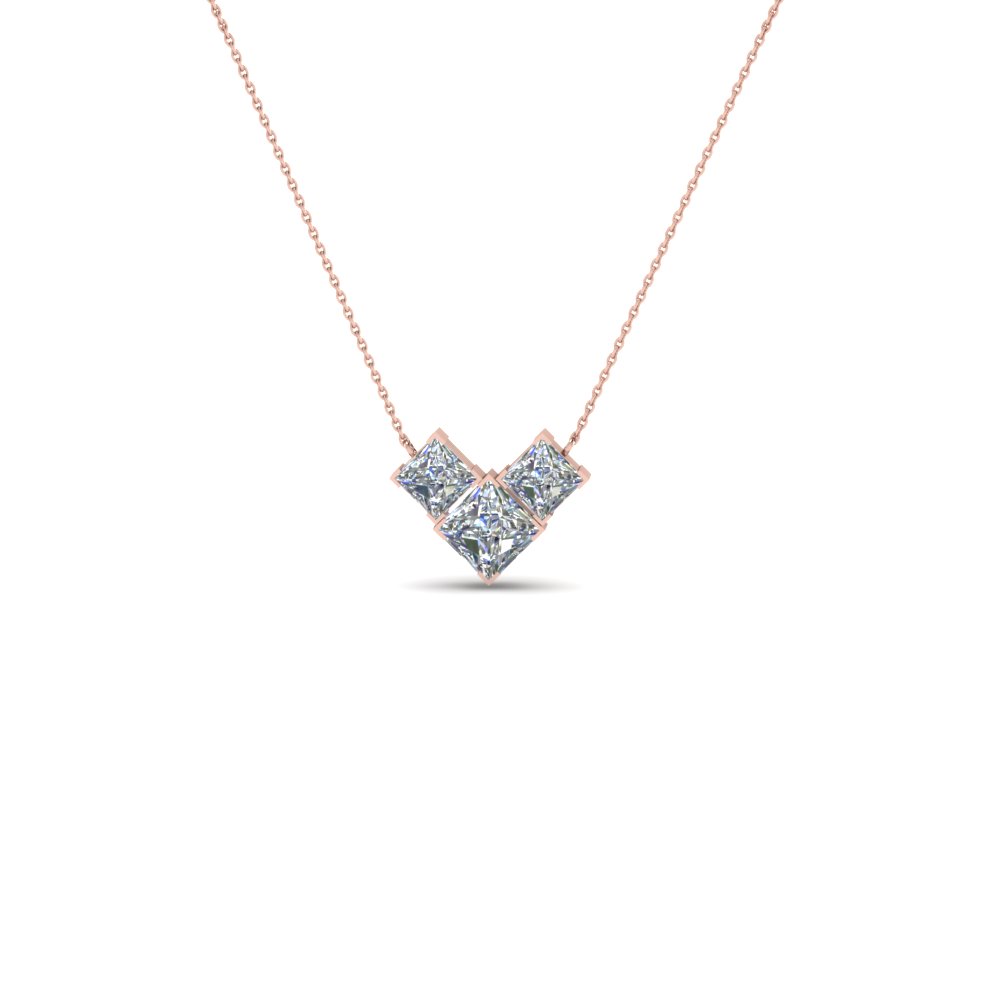 The 3 princess cut diamond pendant necklace reveals brilliance and fire with its excellent cut. This 3 stone diamond pendant will make a beautiful jewelry gift for any special event.
loading…
Your Mother
It's mummy or mommy time. We all love our mom and we definitely want her to know how special she is to us and how much we cherish her. We have the best necklace you can gift your mother this holiday season under $500, which is the personalized pendant for mom. This is ideal because you have something engraved on this pendant just for her. How sweet!.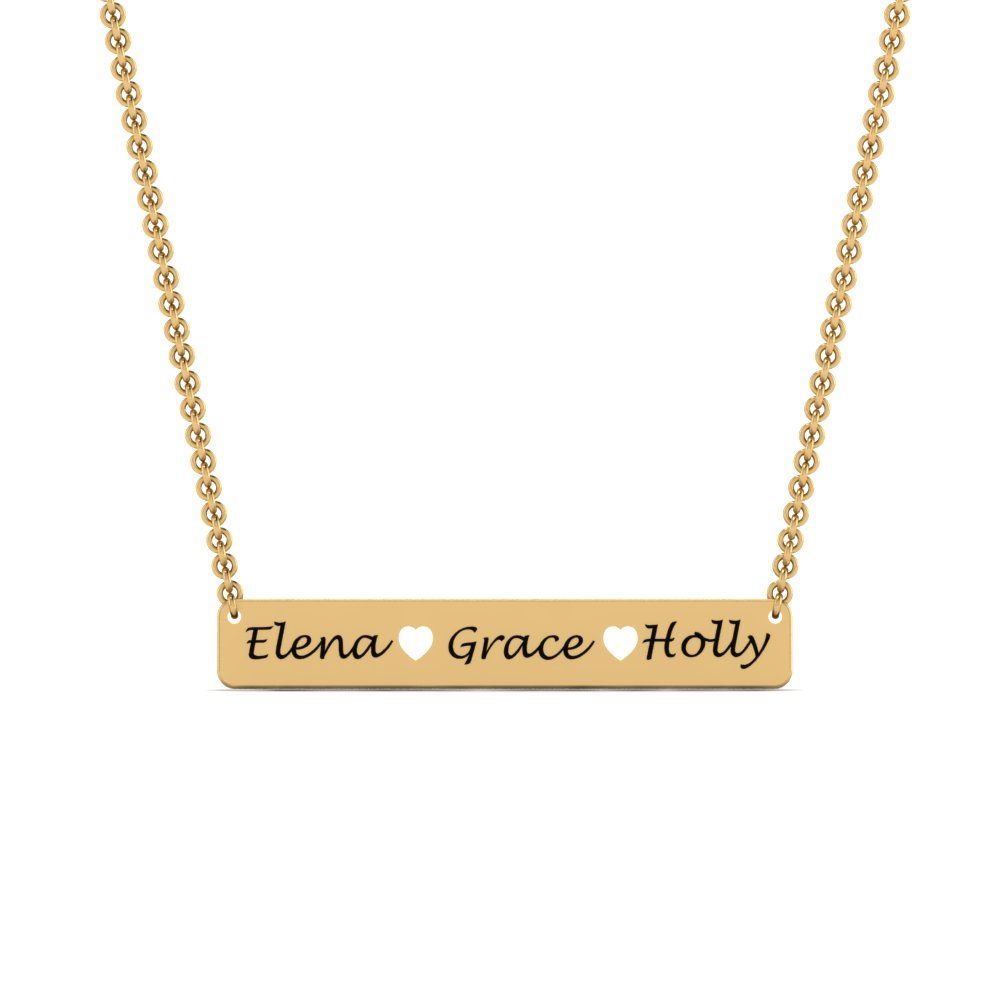 This personalized pendant for your mom is elegant and pretty, flaunting a polished metallic plate with a glossy texture, the gorgeous pendant is held through a chain which adds elegance and dapperness to the whole design. In 14k yellow gold, be sure to put a smile on your mom's face with this gift!
loading…
Your Fiancée
Are you proposing to your girlfriend? Are you on a tight budget of just $500? Please do not worry we have the best gift you can buy her to make her say yes! The single diamond heart promise ring is sublime, available in 14k white gold or 14k yellow gold, propose to her with this stunning heart ring and make her happy! This single diamond heart promise ring exhibits a charming radiance with the small sparkling round shaped stone studded in a classic four prong setting on a heart design offering.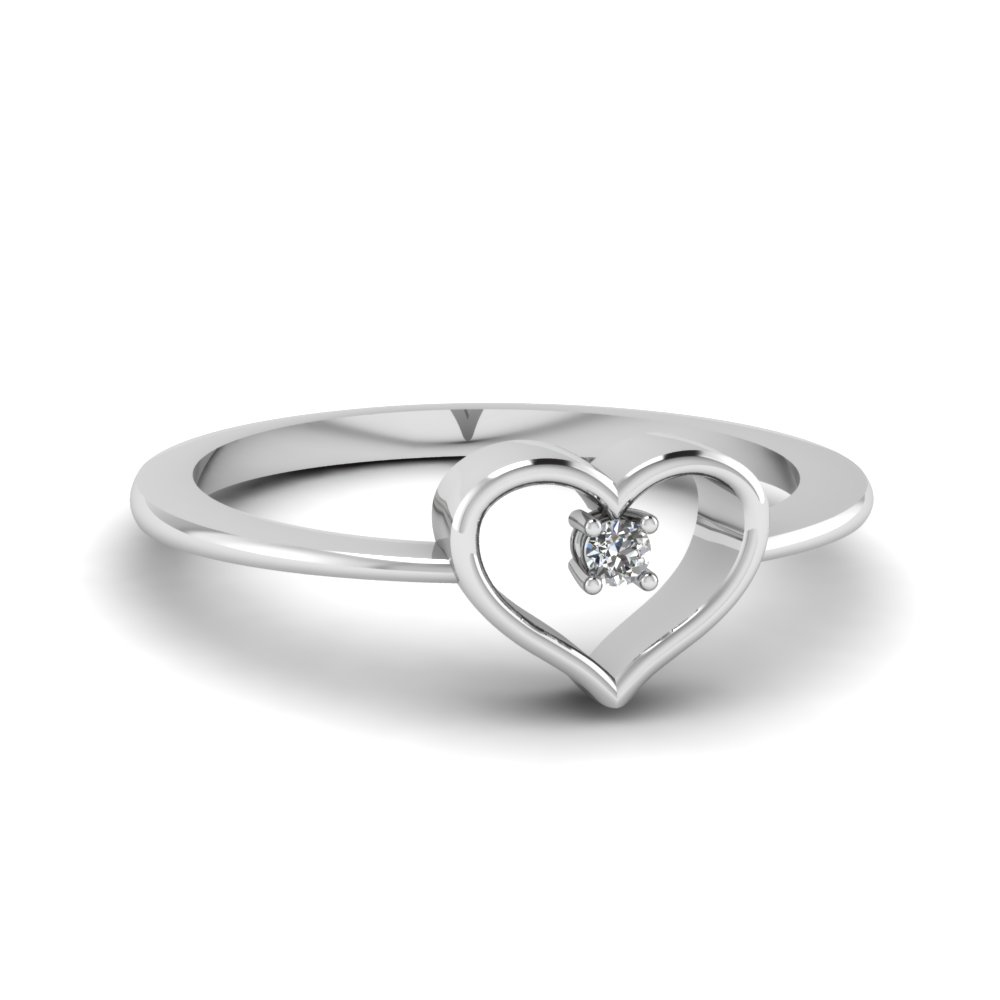 This Single Diamond Heart Promise Ring marvelously exhibits charming radiance with the small sparkling round shaped stone studded in a classic four prong setting on a spectacular heart design offering you impeccable elegance and poise.
loading…
New Arrival