Diamond Engagement & Wedding Rings Under $3000
November 27, 2018, Alyssa Bruni
ding-set/267p1m0s5c">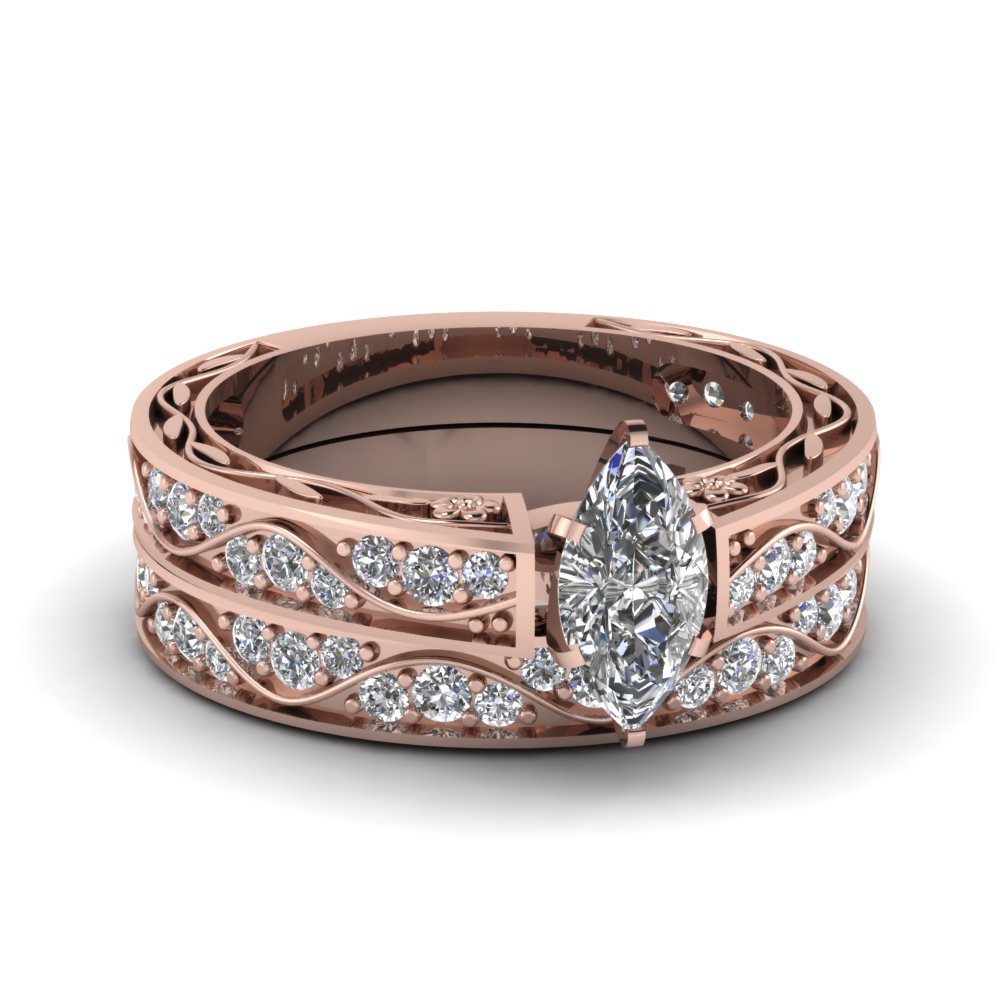 Antique Diamond Filigree Wedding Set
loading…
Shop Now ↗
3 Stone Engagement Ring
This 3 Stone Engagement Ring features a diamond of your choice in the centre. Diamond is held in three prong setting on each side of the centre stone to give a stylish edge to your appeal.
Milgrain Diamond Set
This Diamond Milgrain Weave Wedding Ring Set aesthetically exhibits a stunning diamond of your choice held in the centre enhanced by a fine chain of tiny shimmering round shaped stones aligned in a classic pave setting on a beautiful shank. Further, augmenting the diamond ring is a Diamond wedding band encased excellently with small sparkling stones and framed by the exquisite milgrain outline adding an elegant finishing touch to the wedding set.
Halo Diamond Ring
The Filigree Halo Diamond Engagement Ring captivates you with the gorgeous diamond held in the center encircled by an elegant filigree design along with a series of sparkling diamonds forming a majestic halo pattern. Further augmenting the ring are tiny shimmering wo parallel sleek metal bars withstones aligned in a classy U prong setting on the petite shank of the ring.
Antique Design Engagement Ring
This Antique Design Ring exhibits a stunning diamond of your choice in the center that is highlighted by two lovely marquise shaped diamonds in a basket prong setting on both sides artistically placed in a marvellous petal pattern. Further augmenting the look are two parallel sleek metal bars with different stones that enhance the overall appeal of the band.
Bridal Trio Sets
The Gold channel bridal trio set appears majestic with a beautiful center diamond adorned by classic Diamond set in an elegant channel setting. Further augmenting the ring are two thin wedding bands incorporating small and sparkling round shaped diamonds aligned excellently enhancing the dazzle of the diamond ring set to complete your look perfectly well.
Delicate 3 Stone Diamond Engagement Ring
This Sleek glitter ring embraces a dazzling diamond of your choice in the center in a prong setting embellished by shimmering princess cut stones arranged in an alternate pattern in a channel setting to look mesmerizing.
New Arrival